Why You Should Choose B.M.R. Mfg. Inc.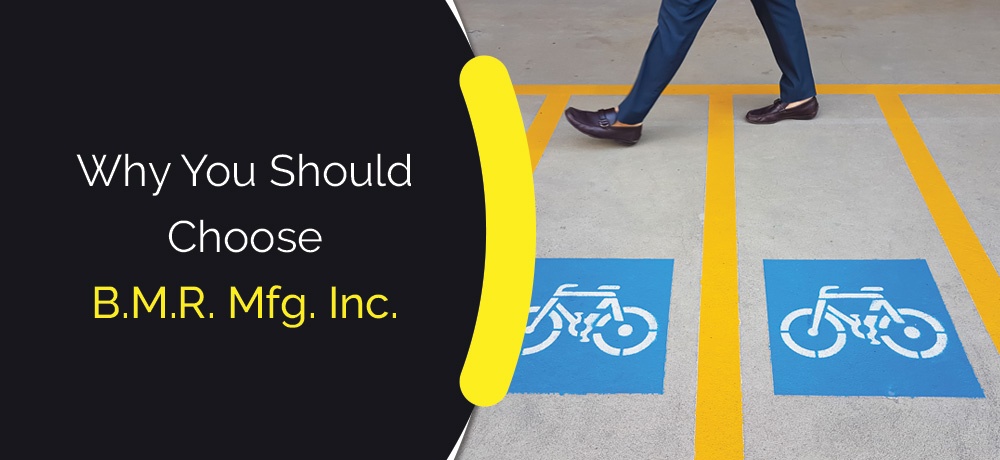 Safety signs are part and parcel of day-to-day life. From traffic signs that keep us safe on the roads to information signs that tell us what we need to know and warning signs that give us a heads up so we can look out for schools zones, etc., signs are essential to society.
However, to ensure high-quality signage that lasts for years, it is essential to enlist the services of a reputable sign manufacturing company. You need to put in a sufficient amount of research to find professionals that match your expectations, go through reviews you see online, and speak to people who've worked with them.
At B.M.R. Mfg. Inc., we are confident about the services we provide and will not shy away from giving you references. Besides, we will be happy to tell you why we are the top name in the sign manufacturing sector. We have been in the business for the past forty-nine years and have several happy clients. If you're looking for a sign manufacturer, here are a few reasons why we are the best at what we do.
Regardless of the scale of the project, we are always there for you
At B.M.R. Mfg. Inc., we will work with you on any project, big or small. Even if just a single sign, we will take the project and exceed your expectations. Apart from our wide range of signage products, we offer customization signage solutions for added convenience and flexibility.
Our in-house graphic designers are available and happy to help
When you contact us or walk through our doors, we offer you the advantage of in-house graphic designers who are here to guide you and ensure our final product meets the highest standards and is exactly what you envisioned. As they are experts in the field of design, you can rest assured that even a hastily drawn sketch on a napkin will result in signs that are the best on the market.
Our prices are the most competitive in the business
One of the factors that attract many of our clients is we provide high-quality safety signages at a competitive price to help you stay within your budget. At the same time, we ensure that you receive various affordable signage options at a value-for-money rate that meets your signage needs.
We have highly responsive and knowledgeable staff
At B.M.R. Mfg. Inc., our sales staff do not work on commission and are hence committed to giving you the best pricing possible with no added pressure. Similarly, they are highly knowledgeable and always happy to help you out with answers to your questions in a timely and professional manner.
Our turn-around time is unmatched
Finally, when you choose us for your signage needs, you can pretty much guarantee your needs will be met in the shortest possible time as our plant is staffed and equipped to manufacture the full range of Safety Signage Products we supply.
As a leading sign manufacturing company in Campbellford, ON, we ensure that we exceed expectations and always put you first. Established in 1972 to supply parts to Canada's school bus industry, we manufacture high-quality safety signages by adhering to U.S. and Canadian regulations. We pride ourselves on delivering standard-grade safety signage products at an affordable price. Products available are COVID-19 warning signage, regulatory signage, traffic barrels, cones, and barricades, traffic signal mounting hardware, traffic signposts, snowmobile signage, T.C.S. signage, and fire hydrant reflective markers.
To learn more about the signs we offer at B.M.R. Mfg. Inc., please click here. To read what our clients are saying about us, please click here. If you have any questions about how we can help you, get in touch with us by clicking here.
---
---